Asian Family Services hosted the Associate Minister Workplace Relations and Safety, the Hon Priyanca Radhakrishnan in our Grafton office for the announcement of the Worker Protection Bill on the 29th of September.
The minister announced the introduction of the Worker Protection (Migrant and Other Employees) Bill, which is designed to protect migrant workers from exploitation by strengthening current and introducing new measures to crack down on employer non-compliance.
Hon Priyanca Radhakrishnan said, "The purpose of this bill is to reduce the employment exploitation of migrant workers."
"Migrant workers under employment exploitation must receive help and support. We will ensure that migrant workers are fully aware of their employment rights. In the meantime, our government will provide more channels to better support all migrant workers in New Zealand."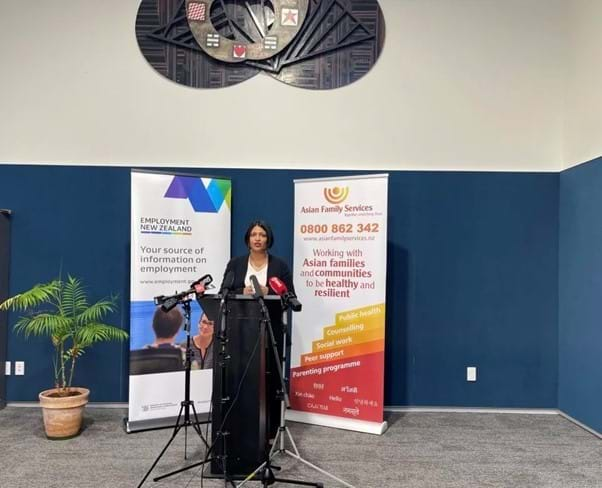 A package of research insights about migrant workers and employers of migrant workers was also released.
This package commissioned by the Ministry of Business, Innovation and Employment (MBIE) includes research conducted by Kantar Public looked into workers' and employers' mindsets and expressed how to better reach employers and workers who are at higher risk of exploitation. It also included construction sector community research conducted by BERL, and two MBIE reports which uses existing information from the MBIE Migrant Survey and tax data.
AFS is partnering with MBIE in the community co-designed promotion pilot. This enables us to connect with our vulnerable communities, then educate and empower them.

AFS will use the funding from the community pilot to develop and deliver information such as a co-designed promotional campaign focusing on construction and hospitality sectors, use ethnic social media and ethnic media channels to reach out to more specific communities, and support MBIE's work programme to ensure migrant workers are aware and understand their employment rights, to ensure employers of migrant workers are aware and understands their obligations under the New Zealand's employment law.

This community pilot offers another avenue for migrant workers and employers of migrant workers to access employment and immigration information and/or seek support to report incidents of migrant exploitation. Lived experience interviews with migrant worker participants just rolled out from September, as part of the pilot project plan. This can be useful for people who are not familiar with Employment Services or Immigration New Zealand, and could encourage engagement with organisations in their communities instead of a government agency, as indicated in the research.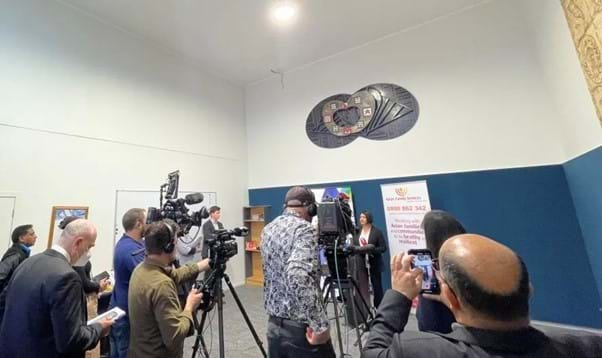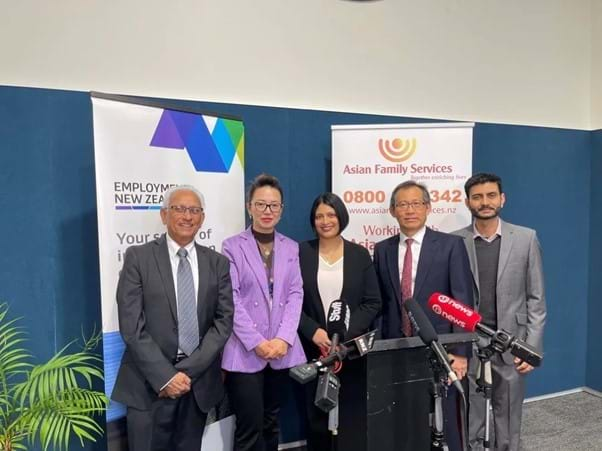 Hon Priyanca Radhakrishnan (middle) with AFS Board members and CEO
AFS team (left to right): Board member Rajen Prasad,AFS CEO Kelly Feng, board chair Fred Pau and board member Raj Singh
Hon Priyanca Radhakrishnan had a close discussion with the AFS management team after the press release. She was briefed about the support services that AFS has provided for our Asian communities and the recent rolled-out pilot project that AFS has launched to better support our Asian migrant workers.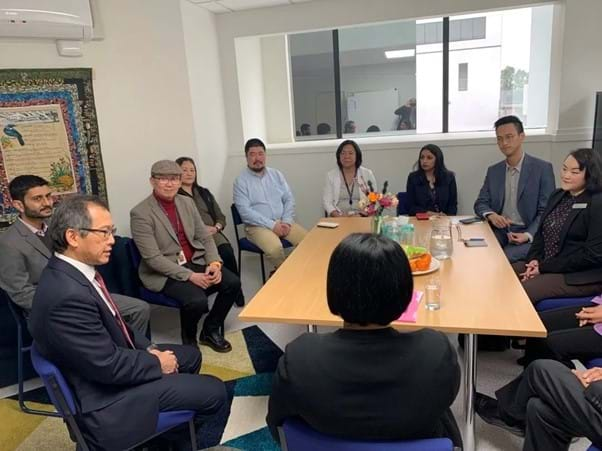 After the media release, Kelly Feng, CEO of AFS, was interviewed by TVNZ. She said, "Temporary migrant workers always struggled with where and how to seek support, due to their limited English literacy. Some are fearful to speak out, and are suffering from mental health issues such as depression or traumatic disorder."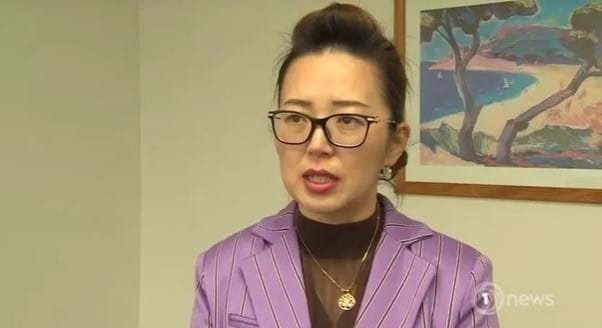 Dr Bo Ning, project lead of the temporary migrant worker employment exploitation promotion programme, interpreted for the media interview for migrant worker Mao, who was a victim of employment exploitation.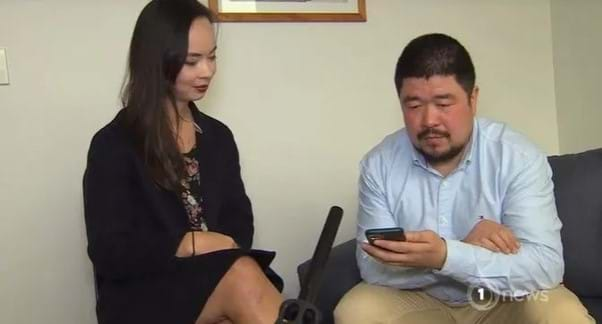 "He told me I'd get a better job or I could start up my own business. When I arrived I got paid minimum wage, my dream was shattered."-Mao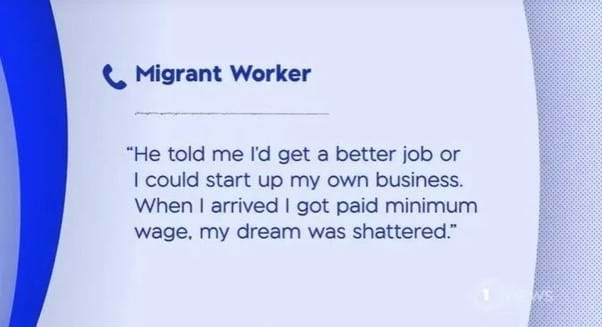 "I just want to be free to work in this country."-Mao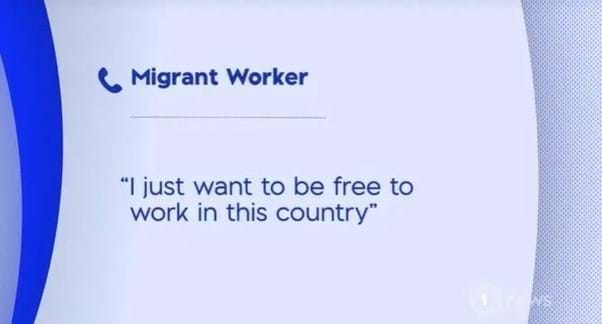 Dr Ning stated that "we are carrying out a community promotion program to make the Asian communities, and the migrant workers and employers better aware of the exploitation issue and their rights, and to provide a platform for the migrant worker who was exploited or is being exploited to voice out."
"To hear the true voices of those victims, we are currently recruiting 3 to 5 Chinese candidates to reflect their lived-experiences. We plan to collect migrant workers 'voices in the Indian and Filipino communities too."
"If you know any migrant worker who has suffered, or is suffering from employment exploitation, please contact us at 0800-335-999. Any information that could identify you will not be reported."