News Source: Radio NZ, 20/01/2022
The government is being urged to make the mental health of Asian New Zealanders more of a priority, with suspected suicides among Asians more than doubling in recent years.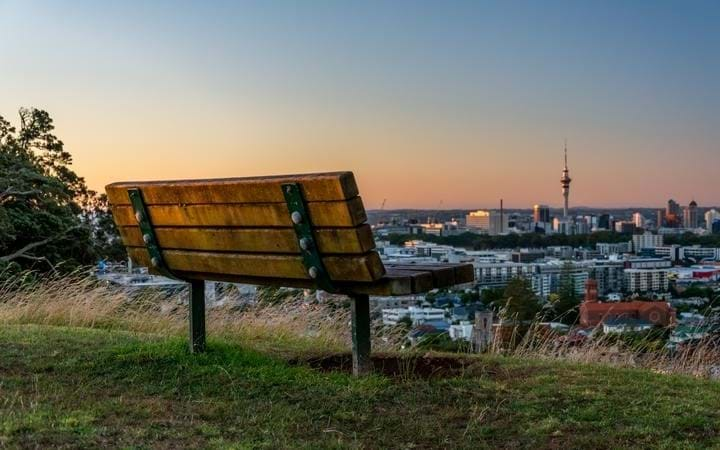 Since the Covid-19 pandemic began, Asian Family Services said demand has been growing for mental health support. But those with the cultural knowledge to help people in need aren't being provided with enough resources.
The National party has called for the government to draw up a national workforce strategy specifically for Asian mental health, however, the government insists work is already happening to improve services.
New Zealand's Asian population has historically had the lowest suicide rate of any ethnicity.
However, data on the Ministry of Health website showed that between 2014 and 2018 confirmed suicides increased from 20 to 34. And in 2020 there were 55 suspected suicides amongst the Asian population.
The rate of suspected suicides among New Zealand's wider population also rose from 4 to 6.5 per 100,000 people.
The rise in suicides came as no surprise to Asian Family Services national director Kelly Feng.
"We see a lot of people are struggling, especially a lot of people are facing loss and grief and can't go back to their home country, and people develop those mental health challenges over this long period of lockdown.
"Our young people are also struggling," she said.
However, stigma within Asian cultures around mental health makes people reluctant to seek professional help.
"Social services and counselling concepts are not well explained to a lot of migrants in their home country," she said.
However nationally, Infant Child and Adolescent Mental Health Services have had a 19 percent increase of young people who identify as Asian using the service.
By 2030, that number is expected to increase by 26 percent - the largest growth out of all ethnicities.
Feng said research showed most people rely on family or religion for help, but increasing numbers of people are now talking to GPs who refer them to Asian Family Services.
Support is offered in ten languages, including Mandarin, Cantonese, Korean, Vietnamese, Thai, Japanese, Hindi and English.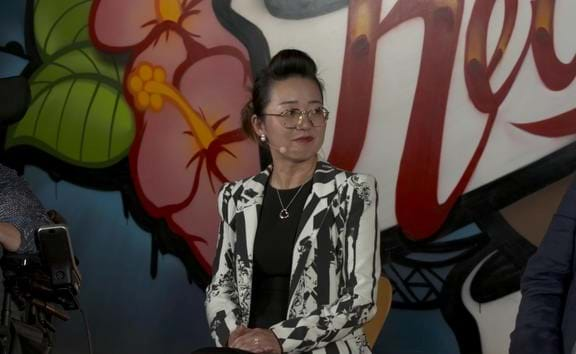 Feng said language and cultural knowledge can make a real difference to people opening up, including those who are second generation New Zealanders.
But she said while the service received some funding from the government in 2020, it's not enough and they need more resources.
National's mental health spokesman Matt Doocey said the government should have a National Workforce Strategy in place.
"We need to increase the access for the Asian population to access mental health services.
"Without a specific mental health workforce strategy there is no way we are going to increase that level of service," he said.
He said only about 10 percent of those accessing the Integrated Primary Mental Health and Addiction services identify as Asian, despite making up a larger percentage of the population.
In response to a written parliamentary question, health minister Andrew Little said while there is no specific workforce strategy for Asian mental health the government recognised that a diverse and skilled workforce is crucial to supporting mental well-being.
He said the government is supporting this through money allocated in the 2019 Budget.
However, Doocey said the government isn't treating the mental health of the Asian population as seriously as it should.
"When you look at other groups within New Zealand that has specific mental health strategies it does pose the question why we don't have one for our Asian communities," he said.
Little said the government remained committed to addressing the unique mental health and well-being of Asian communities, and the need to take proactive steps to provide tailored and targeted supports for groups with specific cultures and needs.
"Progress has been made implementing suicide prevention efforts since He Tapu te Oranga [Suicide Prevention Strategy] was released in September 2019. This includes implementing the $40m investment over four years that helped establish the Suicide Prevention Office (SPO).
"The SPO is also working with Asian communities to continue to improve and promote culturally appropriate supports available to them. It is working to better understand barriers to treatment such as stigma, communication issues and awareness."
He noted that DHBs also have a responsibility and some DHBs fund services specifically for immigrant and Asian populations.
He said the government had added 600 full time equivalent roles in mental health in the past two years.
"Planning for the next tranche of investment is underway, this includes enhancement of cultural competency training for mental health and addiction staff who are working with Asian and refugee communities."
Where to get help:
Need to Talk? Free call or text 1737 any time to speak to a trained counsellor, for any reason.
Asian Family Services: 0800 862 342 Monday to Friday 9am to 8pm or text 832 Monday to Friday 9am - 5pm
Lifeline: 0800 543 354 or text HELP to 4357
Suicide Crisis Helpline: 0508 828 865 / 0508 TAUTOKO (24/7). This is a service for people who may be thinking about suicide, or those who are concerned about family or friends.
Depression Helpline: 0800 111 757 (24/7) or text 4202
Samaritans: 0800 726 666 (24/7)
Youthline: 0800 376 633 (24/7) or free text 234 (8am-12am), or email [email protected]
What's Up: online chat (3pm-10pm) or 0800 WHATSUP / 0800 9428 787 helpline (12pm-10pm weekdays, 3pm-11pm weekends)
Kidsline (ages 5-18): 0800 543 754 (24/7)
Rural Support Trust Helpline: 0800 787 254
Healthline: 0800 611 116
OUTLine: 0800 688 5463 (6pm-9pm)
If it is an emergency and you feel like you or someone else is at risk, call 111.